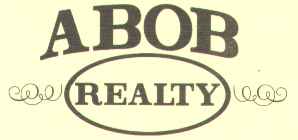 112 E. 2nd Street
Moscow, Idaho 83843
(208)-882-2200 (Office)
(208)-882-5566 (Fax)
(888)-882-2206 (Toll Free within the US)

A Buyer's Option Broker
REAL ESTATE IN THE MOSCOW, IDAHO AREA
(click on the "BLUE" highlighted words)
Welcome to this buyer friendly site for Real Estate in the Moscow, Idaho Area. Our office is a member of the Multiple Listings System for Latah County. We have access to listings from all the Real Estate Offices in our area. Here are our Online Listings for this area. You should be able to find listings for residential property, rural homes, investment property, commercial property, farm land, ranches, city lots and undeveloped land when you explore this page.
How about statistical and demographic information for the City of Moscow?
Do you have good to excellent credit, little to no money for a down payment and a steady, decent job? Give us a call and we will show you why ABOB stands for "A Buyer's Option Broker". There are loans available for qualified buyers that require zero down, 100% financing and offer subsidized payments.
Perhaps, you are looking for Mortgage Information from a local lender in our area, general mortgage advise, mortgage rates, financial calculators or special loan options which may be available?
Thank you for visiting our site. Please feel free to call us toll free at the above number or use the e-mail address below for additional information. If you would like us to snail-mail you a relocation package, please include any pertinent information that will help us better serve you.
E-mail: abob@moscow.com
Site Index
(moscow) (city of moscow) (our listings) (mortgage)



Visitor #